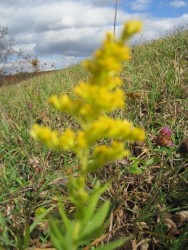 Hey Everyone,
Well I sure as heck did! I got distracted over the past few weeks and lost focus big time!
I knew what my goal was but still allowed myself to drift off in different directions.
In looking back I think it all started when I was conducting research on getting more traffic to my squeeze page.
This research tied into tracking traffic, setting up email messages, using social media, advertising, blogging, etc. And instead of keeping my main goal in focus I kept doing more research into these other areas.
The research just kept expanding and expanding and expanding…
And before I knew it, I was all over the place and NOT focusing on my primary goal which was to get traffic to my squeeze page.
So I wasted a lot of time! Aarrgghh!!
Very annoying, especially since I know this was avoidable by simply doing a daily review of my planning and outcomes. But I got distracted and didn't follow through on my daily routine – not a good thing!
Does this ever happen to you? Do you sometimes feel like you're just jumping from one thing to another?
If you can relate I'd like to hear from you in the comments section below! And if you have any tips for staying focused I'd like to hear about that too!
On the upside, I'm now aware that when I conduct research I must be clear on the outcome and frequently check the status of my research to avoid getting distracted.
So now it's onward and upward to getting back on track! As Denis Waitley says:
"Don't dwell on what went wrong. Instead, focus on what to do next. Spend your energies on moving forward toward finding the answer."
I'm back to my original focus and continuing to build my list.
I have discovered the sign-ups from giveaways have been lower than I'd like, but it does work. And I plan to continue using this method for now to obtain new subscribers. It doesn't take that much time to get set up and advertise, and the benefit is getting new members.
I've also found using paid resources can be a great option for list building. However, it can be expensive, so for me I must budget and plan carefully when using paid options.
Building my list is still the focus and I'll continue to explore more ways to get traffic to accomplish this goal.
That's it for now. I'll keep you posted and let you know how things are going.
It would be great to hear from you on staying focused so remember to leave your comments below!
Have an awesome 'TOTALLY FOCUSED' week! 🙂
Donna